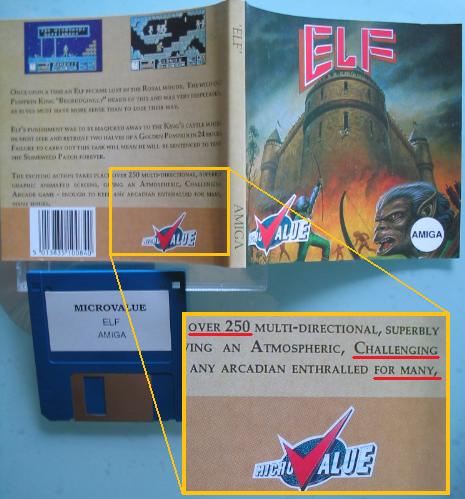 Ate in the depths of hell, it's a flavor of mental breakdown.
If 10,000 randomly selected men and women of all ages challenge the game,
no doubt, all 10,000 people will say "difficult", finally, I finally met such a game.
If there was a person who answered "it was not difficult",
it would be superhuman or something.
I don't think it's a human anyway.

There is only the default difficulty (normal mode) without difficulty setting.
That is the super-difficulty of super-"SS"-class.
A genuine product with a box, instructions and EAN code that was officially released as commercial.
What do we want more than this?

By the way, I have been searching for "what is the most difficult sideview platformer" for over 10 years.
If I'd already had some insight into the Amiga game in the 1980s,
the quest for that question, which is the biggest hobby for the author, can be said to be close to life,
but in fact, it was completed in 1988 as an "answer" came out...?
Thinking that way, it becomes a game that makes me wonder what the earth my life was.
You guys who suffer from similar anxieties, it's this title!
I have to say "This is IT!!".