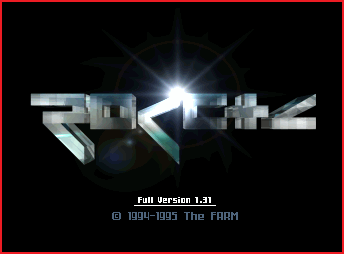 This game was released as shareware
initially.
But it became freeware and uploaded to aminet in 2002.
Total data is bigger than 880KB, so you have 2 methods.
One is copying data to your own CD formatted as Amiga CD or CD32.
But it recommended you to transfer 2 ADFs to your 2 empty diskette
if you have FDD for CD32 (e.g. Analogic FDD).
It is because names and settings can be saved automatically.
ADF version is not uploaded to aminet,
so you have to download it from other websites.
If you are stuck in the starting screen after you choose "Joystick 1",
connect your CD32 pad to 2P port of your CD32 console.