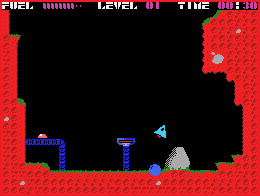 For CD32+FDD users:
AmiMSX causes a fatal issue that the ball does not follow your ship.
fMSX (Amiga port) doesn't cause any issues,
but the fMSX itself is too sluggish to load / play the game if CD32's CPU is 020.


For SNES+AD Adapter users:
Use "MSXAdvance" to create ".GBA" file. (Details)
No problems with the game.