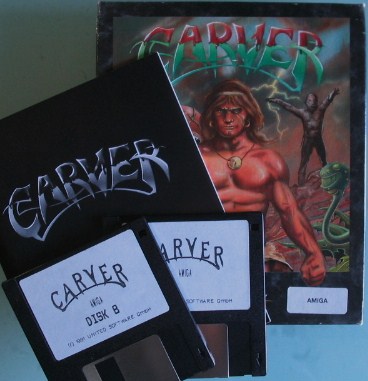 And...will it change the way we think about the intensely difficult game?
The most difficult title out of Amiga exclusive commercial titles.
How horrible maps and intense enemies would wait for you and strike you at the bottom of hell
with the worst first impression that you faint in a moment.
...Such masochistic expectations will be spectacularly disappointing.

In addition to various weapons, magic, potions,
and other medieval "swords and magic" fantasy world items are the keynote.
It is neither too long nor too short, and there are 6 sets of stages where boss enemies are prepared at the end of the way.
What a safe and orthodox game it is, rather than saying an Amiga, a Western game, or a difficult game!
I have summarized it below, so please have a look.

...After you saw following images I made,
I wonder if you thought "I want to start the Amiga game right now, so I'll start playing with this first".
Isn't it good? Why don't you just buy this and play with it?
Please die?