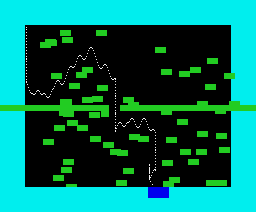 As in "Activity For Employment", only the area around the player is shown,
but after the player dies or complete each level, the entire map is shown.

All you have to do is simply move toward the goal point, however,
the goal point is located at the bottom of the screen, moving left and right.
The more you complete the level, the more walls would appear,
but the placement of the walls is random, so it becomes a strong element of luck.