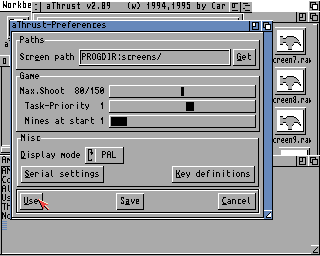 First, click "Preference", then click "Use".
Otherwise, my redefinition isn't enable.

Btw, the program would get stuck after you click "Use" or "Save"
unless we assign ENV:
I wonder why the program fails to find ENV:
if ENV: is assigned RAM: or RAM:ENV ...
Anyway I assigned Df0:ENV: this time.