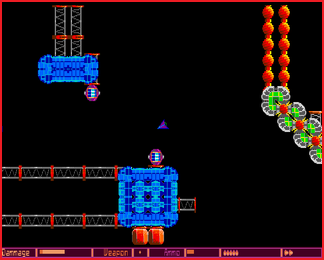 You can earn money during the game and buy new ships and weapons on the menu screen
that appears after completing each level, to power up your ship and advance to the next level.
Compared to other games, the game seems to be more difficult to control due to the peculiarity of the ship.

Note:
CD32 users will need to add FAST RAM.
Otherwise, you will not be able to proceed to the game screen.