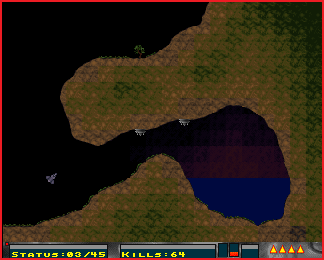 1P mode:

Just destroy all enemy's ships / turrets and return to the mother ship.
When you proceed to the next level, the number of remaining ships will be restored.
First, click "SELECT PILOT" on the menu screen, then click "SAVE PILOT".
The game is now saved.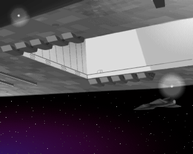 If you want to restart the game from that level,
click "LOAD PILOT".
Please note that unless you have saved the game,
you will start from the first level after the game is over.
However, if you press Esc key to return to the menu screen,
you can restart the previous level.