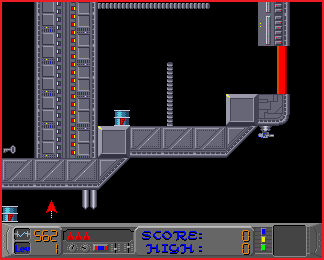 If you take a red, blue, or gray key, each wall of that color disappears.
After you save all the people and escape from the top of the map, the level will be completed.

However,
if you crash even once, you will lost all keys and have to play that level again from the beginning.
Keys and fuel are often placed in tight spots that are hard to get to.
This is the most difficult game in this genre when compared with the first level each other.