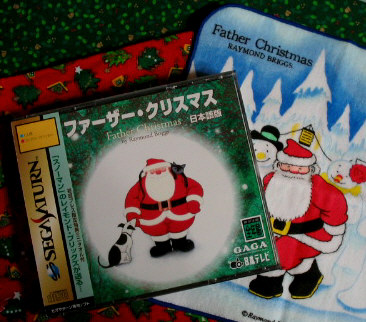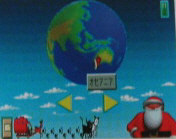 Sega Saturn has two Christmas games!
Released in 1995, this quiz game was released as a set
with the Christmas standard video "Father Christmas"
sent by Raymond Briggs of "Snowman".
A mini towel was attached to the first edition as a privilege.


The contents of the quiz game...,
Santa's pets, Inu and Neko,
voluntarily travel around the world and send picture postcards from the destination.
Relying on those photos and sentences to identify their whereabouts and follow them...
You can also study geography by traveling to tourist attractions around the world.
Rather, that is the main thing.
Since the encyclopedia is also included, preparation is possible.